5 tags
perspective.
Everything is relative. And it turns out, *everything* is relatively good. foyobli: I forced my sleepy self out of bed particularly early this Monday morning, on a mission to Fall Back in Love With Running.  Three panting miles later, rueing the loss of my athleticism and mentally compiling a list of things I need to get done this week, I wasn't exactly in the zen, running-to-Robyn,...
Anonymous asked: Do you think your blog title feels slighted by your new journalism post?
"The country knows not yet, or in the least part, how great a son it has lost."
– Ralph Waldo Emerson, in a remembrance of Henry David Thoreau published shortly after his death.
7 tags
7 tags
Words from a media maven—that I couldn't write...
ashleyaram: "Finding a career is like dating." No explanation was necessary.  "Be part of what you're doing. Don't let the Internet get in the way. Go to that museum you're writing about. Drink at that bar you're recommending." "If the hed and the dek don't make sense, people won't read the rest." Insert jelly metaphor here.  "Don't write generic, throwaway clichés. That's what bloggers...
6 tags
The Declaration of Independence
When in the Course of human events, it becomes necessary for one people to dissolve the political bands which have connected them with another, and to assume among the powers of the earth, the separate and equal station to which the Laws of Nature and of Nature's God entitle them, a decent respect to the opinions of mankind requires that they should declare the causes which impel them to the...
"He lived, as I suppose is the lot of most geniuses, in some strange world of his..."
– John Turing, on memories of his younger brother, computer pioneer Alan Turing.
6 tags
"He called the wind and the wind came. It was magic. Real magic. The sort of..."
– Kvothe | The Name of the Wind | Ch. 8
7 tags
When I've got the CMS open in five different tabs
editorrealtalk:
5 tags
7 tags
7 tags
4 tags
5 tags
8 tags
6 tags
"Once a little boy sent me a charming card with a little drawing on it. I loved..."
– Maurice Sendak (via bobulate)
15 tags
Life observations at 12:58 a.m. (GIF edition)
1. Human beings don't need so many possessions. The only thing that keeps me from throwing out half of what I own is the nagging voice in the back of my brain that says one of two things: "STOP THINE SELF. You may need that one day." When I ask that voice what I'm going to need 77 pogs and a slammer still sticky with gross candy residue for, my brain says nothing....
7 tags
5 tags
4 tags
9 tags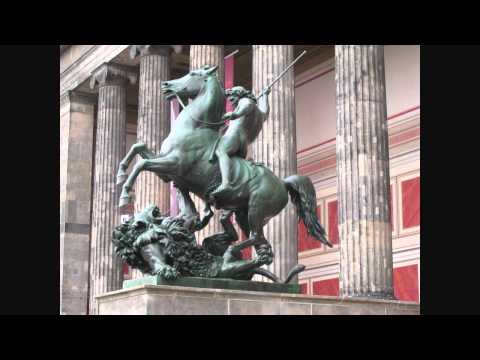 3 tags
9 tags
Scotland forever
The powers that be see it fit to provide me funds to travel again this year. Those powers, of course, being my state and federal government. All political assessments aside, it seems a bit ridiculous that they're so cheery about giving me a "rebate" on my taxes - when all they did is hold on to what was rightfully mine for months and months on end before begrudgingly handing it...
4 tags
"I worry about property I got up in the Bronx, I worry about property I got in..."
– Jack Brennan in Fifty-Grand by Earnest Hemingway.
2 tags
"Her lips drink water but her heart drinks wine."
– E.E. Cummings  (via vous-trouvez)
6 tags
Truth.
I like airports because they're filled with candy, old backpacks and newspapers.
4 tags
Ba-dunk, ting!
Not me: There has to be a way to make this funny.
Me: I've been trying, I only get confused and/or hate looks.
(silence)
Me: I am part of the one percent...best damn looking around!
Not me: Nope. This isn't funny.
10 tags
9 tags
6 tags
British Monarchy Gets Slightly More Egalitarian →
The 16 nations for which Queen Elizabeth II is nominally sovereign have voted one for the ladies. "Centuries of British royal discrimination came to an end Friday after Commonwealth leaders agreed to drop rules that give sons precedence as heir to the throne and bar anyone in line for the crown from marrying a Roman Catholic," Reuters (along with the AP) reports. The royal rule change means...
5 tags
"Yesterday, however, in an English class I teach to niños, a 5-year-old little..."
– ladies who brunch
3 tags
4 tags
On changing formats
Yes, the format of my page has changed. After a year, I figured I was entitled one. Also, this format allows the use of contractions in the body text, while my previous format did not. While I am strongly in favor of eradicating contractions from the English language, I found, visually speaking, allowing them to be a good idea. I quote many people who use them frequently. That is all. Carry on.
7 tags
Proof of Cal Clutterbuck awesomeness
One annoying (and potentially dangerous) consequence of Brendan Shanahan's iron fist when it comes to suspensions for illegal hits to "vulnerable players" has been the growing number of targets who turn their backs when they sense contact is imminent in hopes of drawing a stronger penalty. (We'll call this move "the preemptive dive.") The Ottawa...
4 tags
Overheard at The Atlantic
Homepage Editor: I feel like there aren't enough knock-down, drag-out arguments in newsrooms anymore.
Entertainment Editor (through a mouth full of peanut butter and chocolate): You want me to start some shit?
8 tags
4 tags
4 tags
"There's a great myth about cartoonists, writers and people that are on TV...."
– Shel Silverstein, 1963. The author and illustrator of classics like Where the Sidewalk Ends and The Giving Tree has a posthumous collection out this month, Every Thing On It. Read more at The Atlantic. 
8 tags
5 tags
TajTunes is the greatest example of outsourcing...
4 tags
3 tags
"Are you a car whisperer?"
– Lady One, somewhere between Las Vegas and the Hoover Dam
8 tags
Look up
Pretty sure I'm looking down in this photo, but it's the closest thing I have to appearing like I'm doing the proper amount of soaking in. With the Grand Canyon, that's tough, because the sheer scale of the thing turns your brain inside-out. Think the first time you read 1984, just amplified by a billion. Or the first time you realized your parents aren't perfect -...
5 tags
3 tags
"One question that has always intrigued me is what happens to demonic beings when..."
– Richard Dorson, "A Theory for American Folklore"